Entrant is consenting to receive email updates from Frank Kent and Prize Partners by submitting this entry.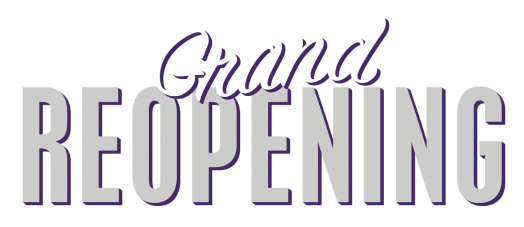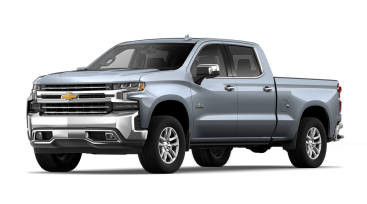 Enter for a Chance to Win!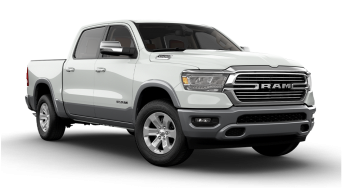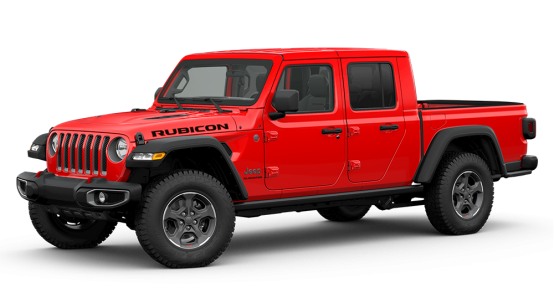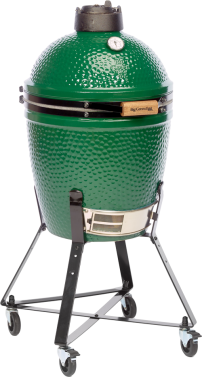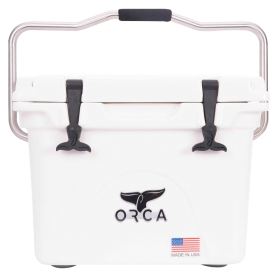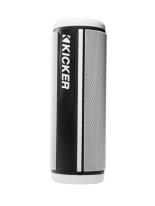 5 Can Win! Your Choice Of

MAUI JIM HO'OKIPA SUNGLASSES

ENNIS GRO SWEEPSTAKES_JULY 2019
OFFICIAL RULES

NO PURCHASE NECESSARY TO ENTER OR WIN. A PURCHASE WILL NOT IMPROVE YOUR CHANCES OF WINNING.
1. TO ENTER: The Ennis GRO Sweepstakes_July 2019 (the "Sweepstakes") begins at 12:00 a.m. Central Time on July 1, 2018 and ending at 10:00 pm on July 31, 2018 ("Entry Period"). Entry may be made by completing and submitting an official online entry form at www.win.frankkent.com (the "Website"). A completed and submitted entry form received by Sponsor is referred to as an "entry." All entries must be received during the Entry Period to be eligible. Limit one entry per person regardless of means of entry. If an entrant submits more than one entry online, that person will be disqualified and not eligible to win. An additional five (5) entries can be earned by visiting Frank Kent Chevrolet (401 S. Interstate 45, Ennis, TX 75119) or Frank Kent CDJR (305 Interstate 45, Ennis, TX 75119) and completing a test drive of a New or Used Vehicle. An additional five (5) entries can be earned by spinning the prize wheel while on premise for the aforementioned test drive, and landing on a space that awards the additional entries. When you enter the Sweepstakes, you may have the opportunity to answer optional questions. Your entry constitutes approval to receive promotional emails and reminders for upcoming Frank Kent Motor Company subsidiaries. Information submitted by entrants as part of this Sweepstakes will be treated in accordance with Sponsor's Privacy Policy, which is available at https://www.frankkentcadillac.com/PrivacyPolicy. Eligible entrants can enter without an online visit by printing your name, address, day-time telephone number and email address and "Ennis GRO Sweepstakes_July 2019" on a 3" x 5" card and mailing it to: "Ennis GRO Sweepstakes_July 2019 Entry" attn Frank Kent Motor Company Marketing, 3800 Southwest Blvd., Fort Worth, TX 76116 (the "Sweepstakes Address"). Limit one entry per postage-paid outer mailer. Entries must be postmarked during the Entry Period and received by August 1st, 2019. By entering, entrants agree to be bound by these Official Rules and to be contacted by Sponsor concerning this Sweepstakes.

2. ELIGIBILITY REQUIREMENTS: The Sweepstakes is open to legal residents of Texas, whose mailing address is within 250 miles of Fort Worth, TX, who are of at least 18 years of age or older as of the date of entry and eligible in accordance with these Official Rules and have not won a prize from Sponsor in the six-month period prior to the commencement of the Entry Period. Void in all other jurisdictions. Employees, contractors, directors and officers of Sponsor, its subsidiary and affiliated entities, advertising, and fulfillment agencies involved in the administration, development, fulfillment and execution of this Sweepstakes (collectively, "Sweepstakes Parties"), and the immediate family members and/or those living in the same household of any such persons or entities are not eligible. For these Official Rules, "immediate family" means mother, stepmother, father, stepfather, siblings, step-siblings, siblings, children, step-children, wards, grandparents, step-grandparents, domestic partners and spouses, including common law spouses, regardless of where they reside. The Sweepstakes is subject to all applicable federal, state, and local laws. Void where prohibited or where restricted by law in a manner inconsistent with these Official Rules.

3. RANDOM DRAWING TO DETERMINE WINNERS: Entries will be entered into a random drawing to be conducted on or about August 5th, 2019. Sponsor's designated computer is the official time clock for this Sweepstakes.

4. NOTIFICATION OF SELECTED ENTRANTS; DESIGNATION OF WINNERS: The prize winner will be confirmed following selection by a random drawing on or about the date specified in Section 3 of these Official Rules and confirmation of compliance with the Official Rules. Sponsor will attempt to notify each entrant who has been selected in the drawing by email, mail or by other means within three business days of the drawing. To be confirmed a winner, a selected entrant will be required to sign and return within seven (7) days of notification attempt, an Affidavit of Eligibility, Liability and Publicity Release (the "Affidavit") or the prize will be forfeited, and an alternate winner may be determined. Following timely receipt of the Affidavit and confirmation by Sponsor of compliance with the Official Rules, a selected entrant will be confirmed a winner and will receive a prize associated with each entrant's entry.
5. PRIZE: The following prizes with the listed Approximate Retail Value (ARV) will be awarded to the entrants who are confirmed as a winner: Grand Prize: one Large Big Green Egg Grill (ARV $859 each; 1 winner), Large Nest (ARV $165.95 each, 1 winners), Second Place Prize, 5 winners, choice of: one 20 quart ORCA cooler (ARV $209.99 each), one small Kicker blue tooth speaker (ARV $199.00 each), or one pair of Maui Jim Ho'okipa sunglasses (ARV $189each). The Ennis GRO prizes are for merchandise only and must be redeemed within 60 days of award. Prizes are nontransferable and no substitution of prize by winner is allowed. Sponsor reserves the right to award prize (or portion of prize) of equal or greater value, in its sole discretion. Sponsor and the Sweepstakes Parties assume no responsibility or liability for damages, losses, or injury resulting from acceptance or use of prize or participation in the Sweepstakes. Sponsor reserves the right to request from any entrant additional documentation it reasonably believes is necessary to validate any entry or to award any prize. All federal, state, local, and municipal taxes and any expenses, costs, duties or fees associated with the acceptance and/or use of any prize are the sole responsibility of the applicable winners. Total value of all prizes to be awarded in this Sweepstakes, should all second prize winners select highest ARV prize, is Two Thousand, Seventy-Four Dollars and Ninety Cents ($2,074.90). Odds of winning depend on the number of eligible entries received.
6. GENERAL CONDITIONS: By participating, entrants agree to these Official Rules and the decisions of Sponsor with respect to the Sweepstakes and the awarding of any prize, which shall be final and binding in all respects. Sponsor and its agents are not responsible for late, lost, illegible or postage-due communications, technical, hardware, software or telephone malfunctions of any kind, lost or unavailable network connections, or failed, incorrect, incomplete, inaccurate, garbled or delayed electronic communications or by any of the equipment or programming associated with or utilized in this Sweepstakes, or by any human error which may occur in the processing of the entries in this Sweepstakes, or for any liability for damage to any computer system resulting from participation in, or accessing or downloading information in connection with this Sweepstakes. Sponsor requires that a minimum of 50 entries be received for a winner to be selected. Sponsor's failure to enforce any term of these Official Rules shall not constitute a waiver of that provision. If, for any reason, the Sweepstakes is not capable of running as planned, including infection by computer virus, bugs, tampering, unauthorized intervention, fraud, technical failures, or any other causes which corrupt or affect the administration, security, fairness, integrity or proper conduct of the Sweepstakes process, then Sponsor reserves the right at its sole discretion to cancel or modify the Sweepstakes. If a court of competent jurisdiction deems any provision of these Official Rules invalid or unenforceable, such provisions shall be enforced to the maximum extent permitted and the remaining provisions of the Official Rules shall remain in full force and effect.
7. UNSPORTSMANLIKE CONDUCT: Sponsor reserves the right in its sole discretion to disqualify any individual who tampers or attempts to tamper with the operation of the Sweepstakes; violates the Official Rules, or acts in an unsportsmanlike or disruptive manner, or with intent to annoy, abuse, threaten or harass any other person. Any use or attempt to use multiple e-mail accounts or other tactics to enter more than the stated limit of this Sweepstakes may result in disqualification and all associated Entries will be void. Any use of third-party entry methods will void all such entries by such methods and persons using any like methods will be disqualified. Each entry submission must be entered by the individual entrant.

8. LIMITATIONS OF LIABILITY AND RELEASE: BY PARTICIPATING IN ANY ASPECT OF THE SWEEPSTAKES, YOU AGREE TO THE FULL EXTENT PERMITTED BY LAW TO RELEASE AND HOLD HARMLESS SPONSOR, THE SWEEPSTAKES PARTIES, AND THEIR RESPECTIVE PARENT, SUBSIDIARIES, AFFILIATED ENTITIES, AGENTS, ADVERTISING AND SWEEPSTAKES AGENCIES, AND ALL OF THEIR RESPECTIVE SHAREHOLDERS, OFFICERS, DIRECTORS, EMPLOYEES AND ASSIGNS, MEMBERS, REPRESENTATIVES AND AGENTS (COLLECTIVELY, THE "RELEASED PARTIES"), FROM AND AGAINST ANY CLAIM OR CAUSE OF ACTION ARISING OUT OF PARTICIPATION IN ANY PART OF THE SWEEPSTAKES (INCLUDING, WITHOUT LIMITATION, PREPARING FOR OR PARTICIPATING IN OR SUBMITTING ANY ENTRY AND/OR FROM ANY SWEEPSTAKES RELATED ACTIVITY) OR RECEIPT OR USE OF ANY PRIZE, INCLUDING PROPERTY DAMAGE, PERSONAL INJURY OR DEATH. EACH ENTRANT FURTHER AGREES THAT IN ANY CAUSE OF ACTION, THE RELEASED PARTIES' LIABILITY WILL BE LIMITED TO THE OUT OF POCKET COST OF PARTICIPATING IN THE SWEEPSTAKES, AND IN NO EVENT SHALL THE SWEEPSTAKES PARTIES BE LIABLE FOR ATTORNEYS' FEES, PUNITIVE, CONSEQUENTIAL, DIRECT OR INDIRECT DAMAGES AND EACH ENTRANT WAIVES THE RIGHT TO CLAIM ANY DAMAGES WHATSOEVER. YOU HEREBY WAIVE ALL RIGHTS AND RELEASE EACH OF THE RELEASED PARTIES FROM ANY CLAIM OR CAUSE OF ACTION, WHETHER NOW KNOWN OR UNKNOWN, OF ANY KIND, INCLUDING BUT NOT LIMITED TO DEFAMATION, INVASION OF RIGHT TO PRIVACY, PUBLICITY OR PERSONALITY OR ANY SIMILAR MATTER, RELATING TO THE SWEEPSTAKES, THE OPERATION THEREOF, OR ANY SUBMISSION, OR BASED UPON OR RELATING TO THE USE AND EXPLOITATION OF THE SUBMISSION AS CONTEMPLATED HEREIN, EITHER INTENTIONALLY OR OTHERWISE. YOU HEREBY REPRESENT AND WARRANT THAT YOU HAVE READ THESE OFFICIAL RULES AND ARE FULLY FAMILIAR WITH THEM.
9. APPLICABLE LAWS AND JURISDICTION: Issues concerning the construction, validity, interpretation and enforceability of these Official Rules shall be governed by the laws of the State of Texas. All disputes arising out of or connected with this Sweepstakes will be resolved individually, and without resort to class action, exclusively by the exclusive personal jurisdiction and venue of the state and/or federal courts encompassing Fort Worth, Texas. Should there be a conflict between the laws of the State of Texas and any other laws, the conflict will be resolved in favor of the laws of the State of Texas. All judgments or awards shall be limited to actual out-of-pocket damages (excluding attorneys' fees) associated with participation in this Sweepstakes and shall not include any indirect, punitive, incidental and/or consequential damages.
10. WINNERS LIST: To receive a copy of the Winner's List by mail, send a self-addressed stamped envelope (except where not required by applicable law) to: Sponsor at the Sweepstakes Address. Limit one request per outer mailer which should be marked "Ennis GRO Sweepstakes_July 2019, Attn: Winners List Request." Requests must be received by September 30th, 2019. Limit one request per outer mailer.

SPONSOR: This Sweepstakes is sponsored by Frank Kent Motor Company ("Sponsor"), 3800 Southwest Blvd, Fort Worth, TX 76116 (the "Sweepstakes Address").

LARGE BIG GREEN EGG AND MORE?